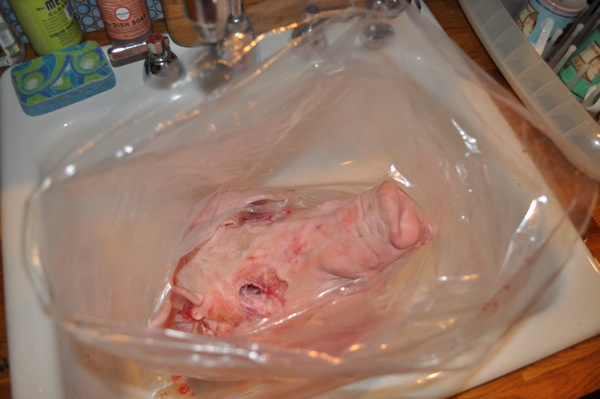 We don't have a pot big enough to brine her in, so we put her in a bag...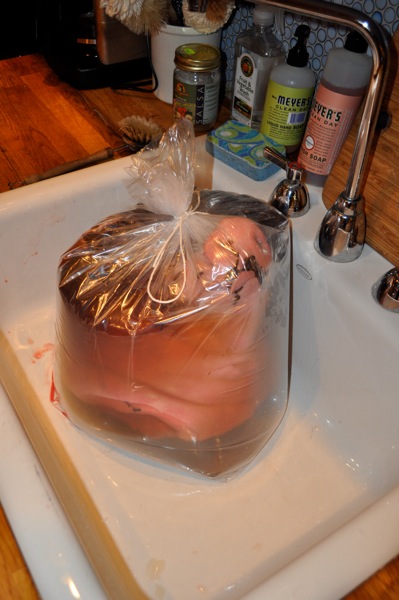 ...and we put the brine in the bag.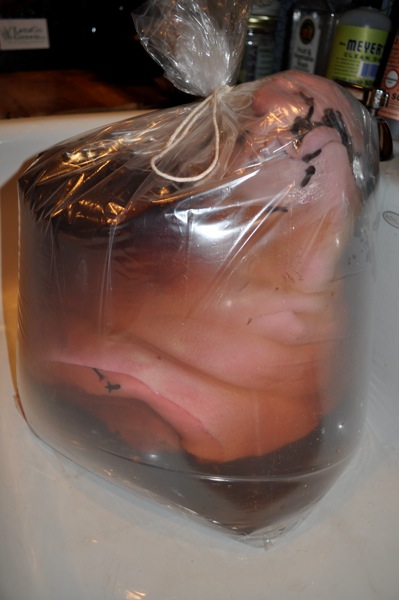 The cloves in the brine are getting stuck in Petunia's mouth!


Petunia came out of the brine the following day.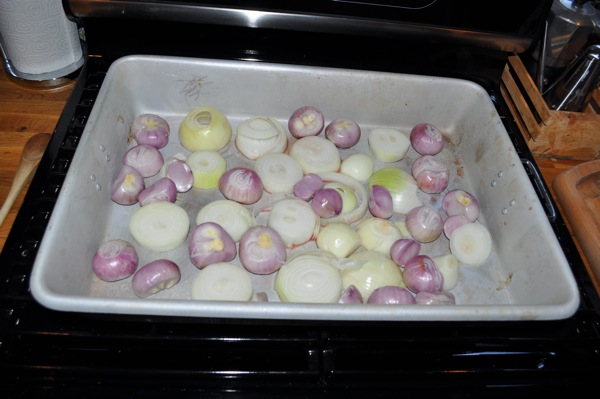 We didn't have a roasting rack big enough for Petunia, so we prepared a bed of onions and shallots...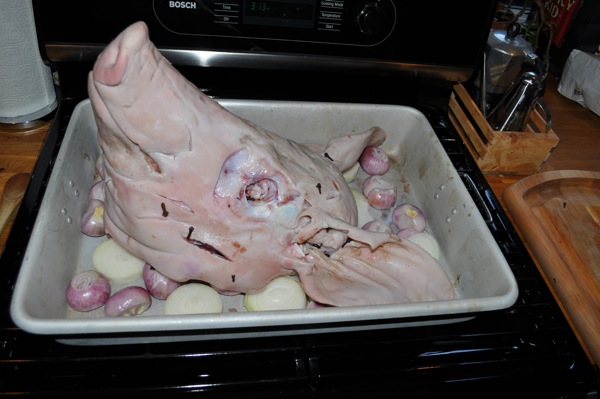 ...and put Petunia on top of them.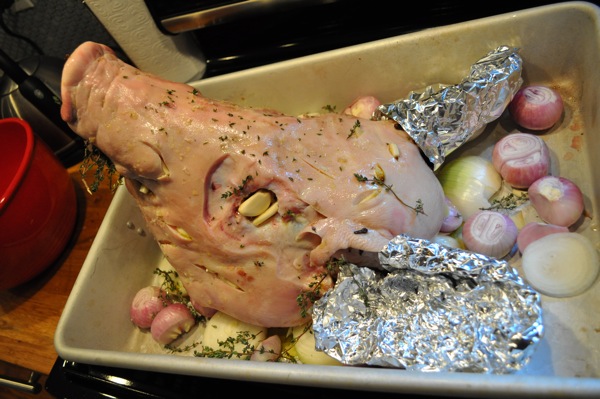 Then we covered her ears in tin foil to stop them from burning in the oven, and put garlic and cloves into the slits made in her skin so the brine could seep into the meat.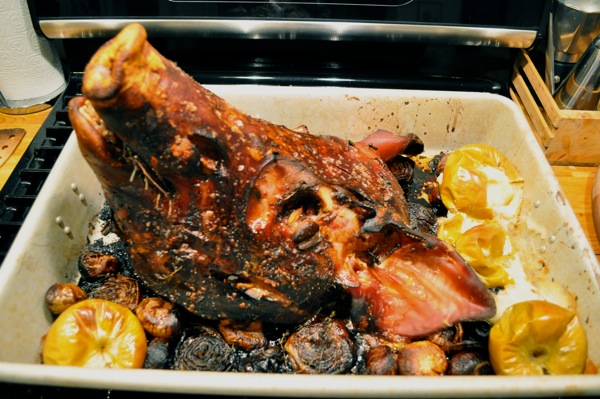 Four hours later, she was done.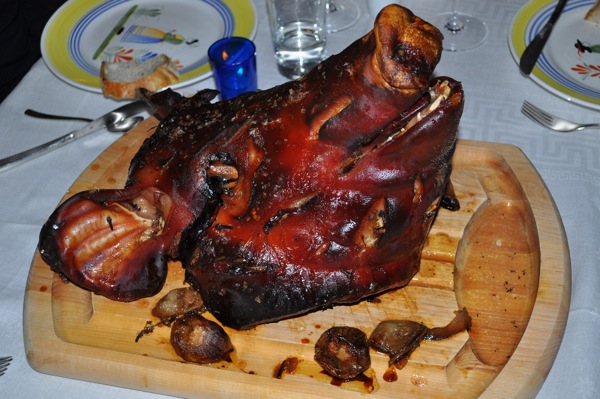 She was placed on a carving board in the middle of the dining table.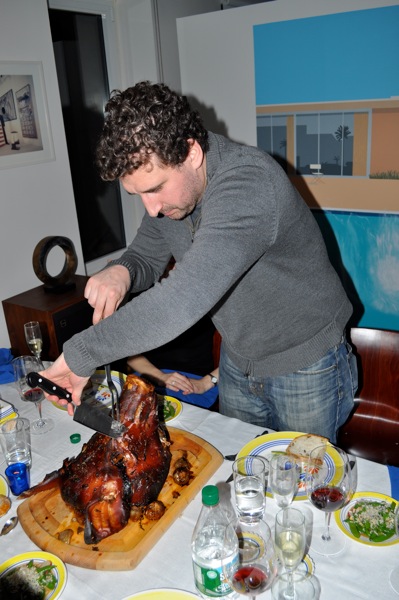 Jesse got to try out his patented carving-backwards skillz.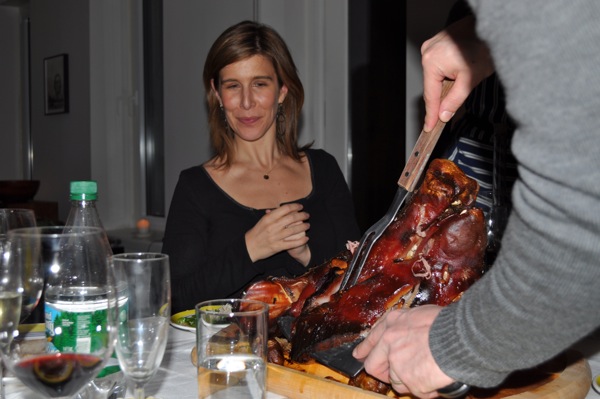 Sarah was impressed...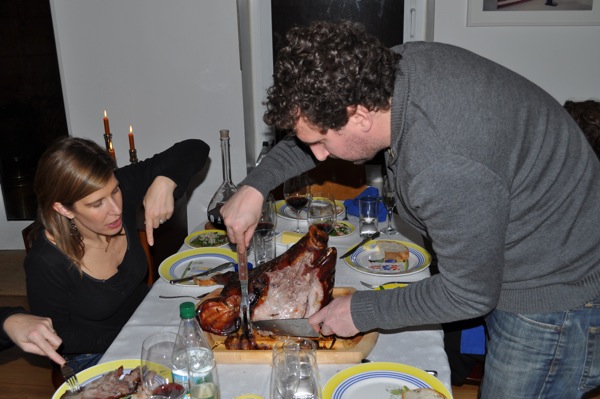 ...and even gave some direction.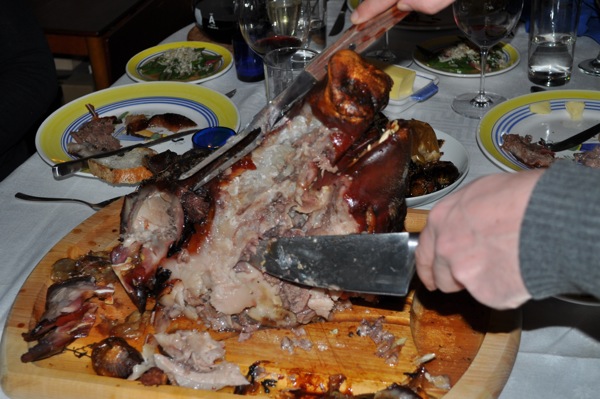 Petunia, you're delicious!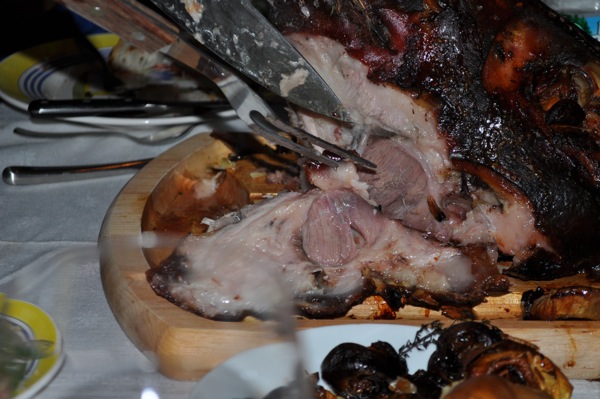 There was a little bit of a fight over who got the delicious cheek muscle.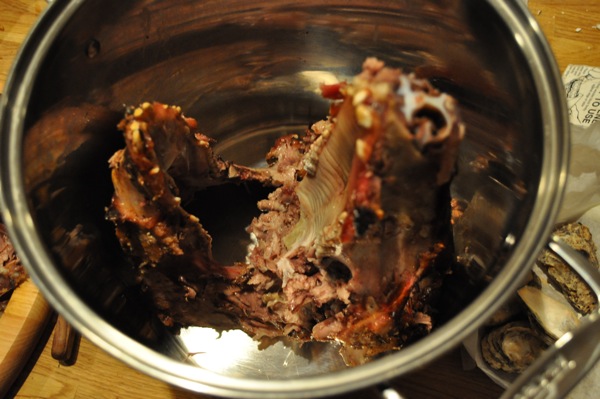 Eventually, all the meat was gone, and what was left of Petunia went into the stock pot.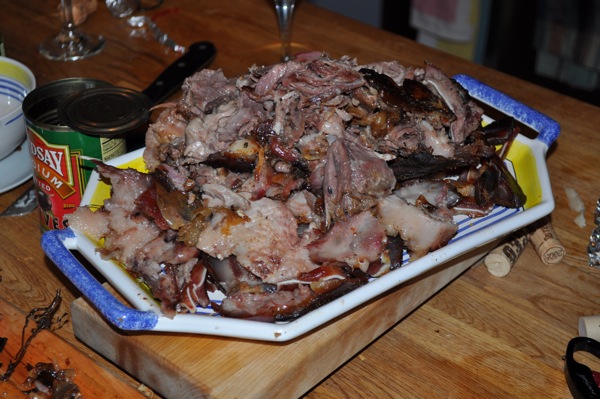 ...and there were LOTS of leftovers. There's more meat on a pig's head than you think!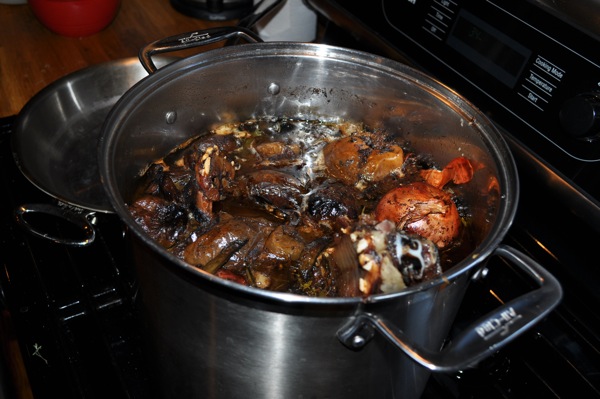 We set the stock pot to simmer overnight...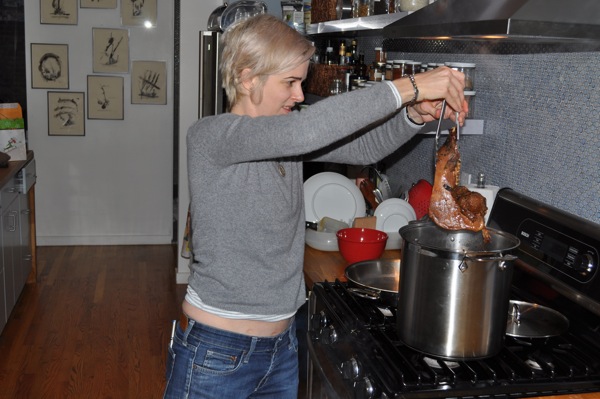 ...and removed what was left of Petunia in the morning.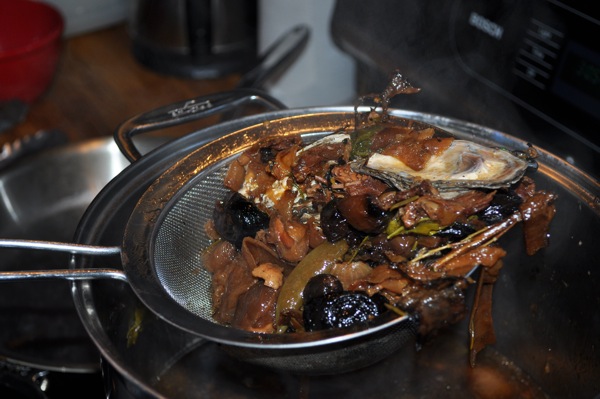 And all manner of other stuff as well!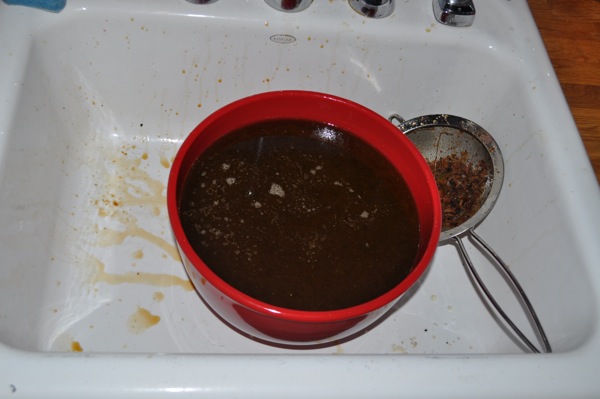 By the time it was strained, the stock was dark and delicious. Thanks, Petunia!